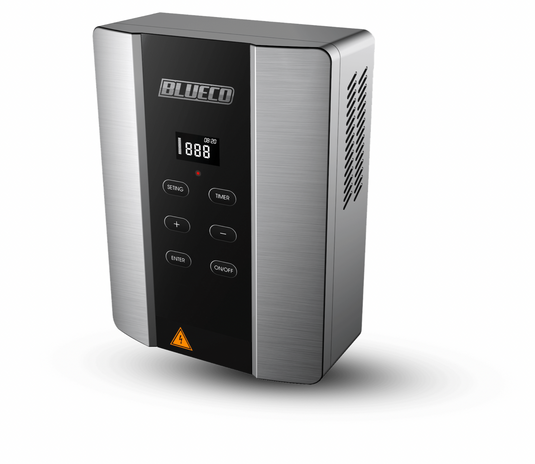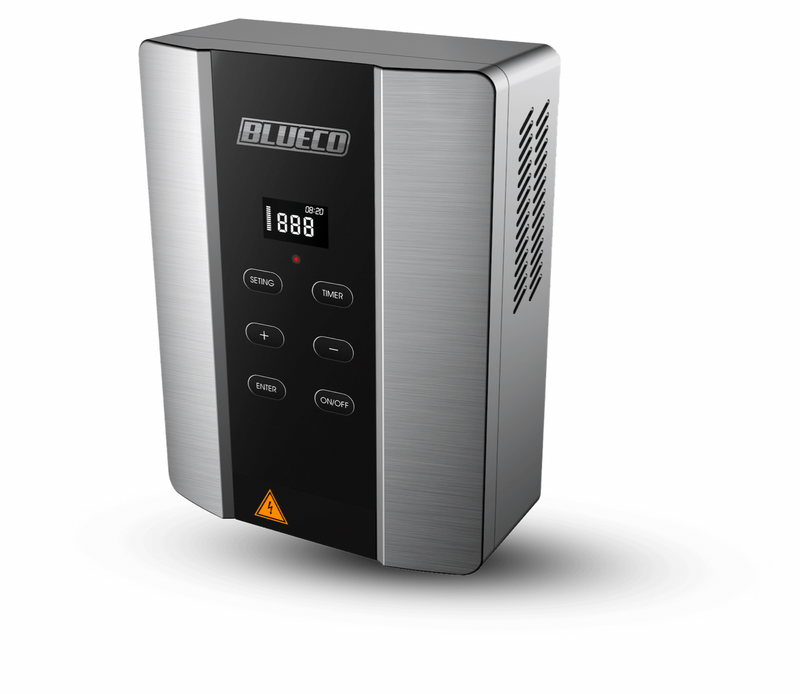 | MODEL | EURUS SERIES |
| --- | --- |
| SKU | AV15 |
| Fan Diameter | 14ft |
| Power | 0.56kw |
| Motor | AC Drive |
| Horsepower | 0.7hp |
| RPM | 40-102rpm |
| Voltage | 220V/Single Phase |
| Airflow | 8,000(m2/min) |
| Cooling coverage | 5,000sqft |
| Noise | 40dba |
| Blades | 5-blades |
| Noise level | 69-79dba |
| Net weight | 110lbs |
| Pole Length | 4ft(any length needed) |
| Ceiling height minimum | 10ft |
Mounting bracket: H-beam, 1 set
Drive device: 1pc
VFD control panel: 1pc
Power cable: 50ft
Extension pole: 1pc/4ft
Fan blades: 5pcs
Wing tips/empennage: 5pcs
Hub cover: 1pc
Safety cable: 50ft
Industrial
Factory
Warehouse
Distribution center
Manufacturing facility
Workshop
Farms
Car storage
etc
Public area
Shopping mall
Air-port
Hospital
School
Church
Brewery
Stadium
etc
Service area
Exhibition center
Gym
Hotel
Supermarket
Concerts
etc
Specs
| MODEL | EURUS SERIES |
| --- | --- |
| SKU | AV15 |
| Fan Diameter | 14ft |
| Power | 0.56kw |
| Motor | AC Drive |
| Horsepower | 0.7hp |
| RPM | 40-102rpm |
| Voltage | 220V/Single Phase |
| Airflow | 8,000(m2/min) |
| Cooling coverage | 5,000sqft |
| Noise | 40dba |
| Blades | 5-blades |
| Noise level | 69-79dba |
| Net weight | 110lbs |
| Pole Length | 4ft(any length needed) |
| Ceiling height minimum | 10ft |
Packing List
Mounting bracket: H-beam, 1 set
Drive device: 1pc
VFD control panel: 1pc
Power cable: 50ft
Extension pole: 1pc/4ft
Fan blades: 5pcs
Wing tips/empennage: 5pcs
Hub cover: 1pc
Safety cable: 50ft
Applications
Industrial
Factory
Warehouse
Distribution center
Manufacturing facility
Workshop
Farms
Car storage
etc
Public area
Shopping mall
Air-port
Hospital
School
Church
Brewery
Stadium
etc
Service area
Exhibition center
Gym
Hotel
Supermarket
Concerts
etc
Incredible Fan
So pleased with the purchase of this fan! When talking to Blueco support they made it very clear the motor in this fan was no joke. Let me tell you, that was an understatement. This thing moves so much air that we never even need to run it at max rpm. 10/10 recommend the fan itself and also the company. Support answered everything needed from purchasing, shipping, to hung & running. Thank you guys!
Client loves it!!!
Client asked us to find out about HVLS fans for their warehouse. Everyone knows "BAF" Big Ass Fans, but the price point is outrageous compared to these. Just to give you an idea, competitor fans run at $8,000+ for one fan. When we approached BluecoBrand, Jared helped us and was never more than a phone call away from start to finish. Any question we had, I knew I could call Jared, and he would answer. Their customer service is amazing; you would never get that with other big competitors. It's unmatched. Installation was very easy and straightforward. These fans definitely cooled the warehouse almost instantly. Being located in Orlando, the heat in warehouses can become unbearable at times. Overall, the client loved them and was more than grateful. 10/10 would buy again.
Worth every penny!
Don't way over pay for some of these big brand names out there. This fan is built with excellent quality & performance. Highly recommend BLUECO
Installed today getting ready for summer
Built with amazing quality. Very powerful, lots of airflow
New addition for our CrossFit gym
A really great Fan. Very worthy piece of equipment for our gym. Customer support delivered great information about the fan before our purchase and never pressured us not one bit. Thank you
14ft HVLS fan
EURUS SERIES
Coverage
5,000sqft of air-volume coverage per fan
Power
220v/single phase 40-102rpm power supply
Energy Effficent
Operates off less energy than your home ceiling fans.
Fan Blades
5 High-strength aircraft aluminum alloy blades with a patented airfoil design with special reinforcing rib structure for maximun strength, finished in our beautiful, durable space gray flurocarbon finish.
H-Beam mount
Each kit comes standard with a H-Beam steel structure mount. Eurus Series can also be mounted to concrete, wood, or any rigid frame. Not sure what mount you need? please scroll down and fill out the info page below or give us a call. Our support staff is standing by to help.
HELICAL GEARS
Industrial grade sealed |HELICAL| gears for vibration reduction and extremely low operating noise.(almost silent) maintenance? virtually maintenance free, only needs oil changed every 20,000 hours. to put that into perspective for you that would be, turning on the fan right this very moment and letting it run 24/7 for two years straight with never turning it off before it needs the oil changed. Thats pretty dang impressive if we say so ourselves.
Safety Features
14ft EURUS SERIES fan is equipped with top of the line german technology when it comes to performance and safety. The fan has an auto stop feature incase accidents may occur. for example, a forklift rasing cargo into high storage racks. to ensure both the fan and people below are safe. Fan will stop in a instant, so fast it will likey not even damage the fan.
industry leading
TECHNOLOGY
German Motor
•German imported AC drive motor |NORD| coaxial bevel wheel, decelerator with 40mm axle to decrease radial force
•German imported |SIMRIT| double oil seal
•|SHELL| brand S4 lubrication, oil. Only needs changed every 20,000 operating hours
•Industrial grade |HELICAL| gears
•Fluorocarbon finish
•40-102rpm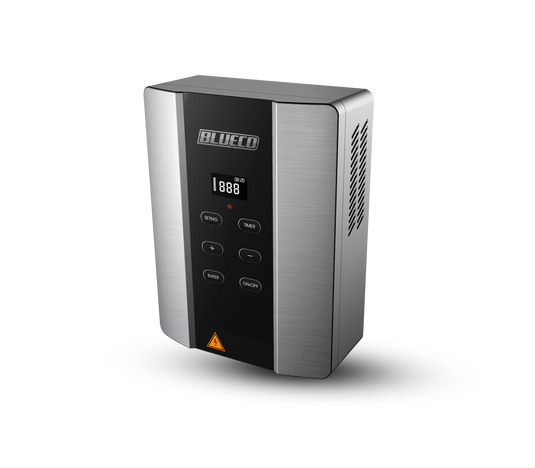 Control Panel
•VFD (Variable frequency driver)
•Power on/off
•Stepless speed regulation
•Time display
•Wifi icon
•Timer set on/off
•Power-off memory function
•Running time display
EURUS SERIES OPERATING
VIDEO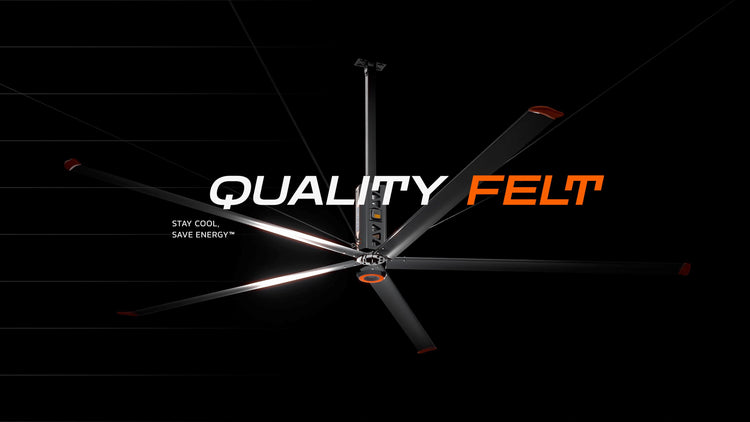 FINANCE YOUR ORDER
We understand you might be operating a business and your priority is growth to your company. Which requires time and money. Which is why we are offering amazing financing terms to keep your cash in your pocket. Allowing you to get the tools needed to focus on the health and growth of your establishment while still being able to get the necessary tools needed to take your company to the next level. Its simple, easy & fast to set up. Browse our terms that allow YOU to choose your own payment plan, or get started with selecting SHOP PAY at checkout.
Financing terms
here to make installation very easy
Have Mounting Questions?
If you have any questions in regards to mounting and installation of the 14ft HVLS EURUS SERIES our friendly staff is standing by to help! Please submit any questions here on this form or feel free to give us a call. We can custom build any mounting bracket needs to fit your specific structure and desired places to hang on steel, wood and concrete.